So I figured I would start a general thread to keep some of my TnA repairs, fixes, and general how to in one place. I recently picked up another James, Gordon, and Henry in a large Japan auction lot. They were in quite rough mechical shape but the exterior is not all that bad just dirty.

The battery terminals were toast for almost all of the (6) in each of them.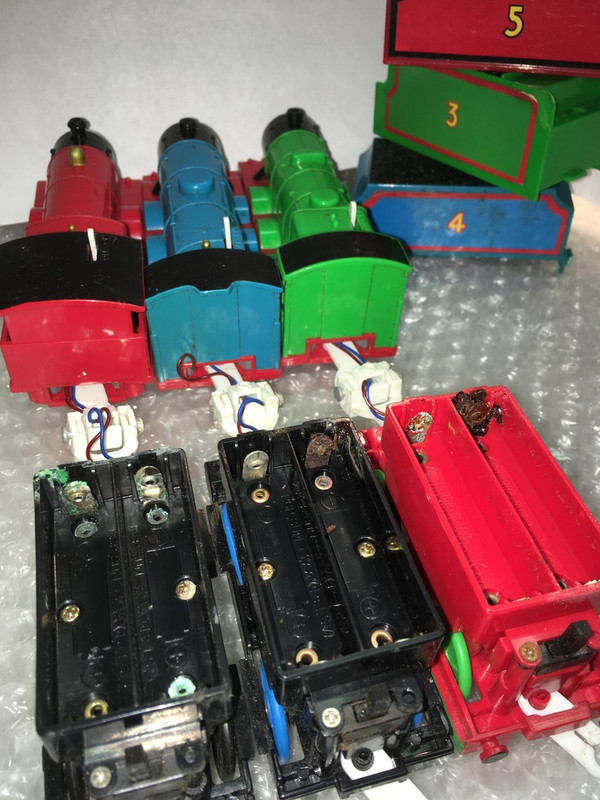 So what I have done so far is to remove all of the terminals that were bad which was all but 2. Cleaned all of the corrosion off with distilled viniger. Completely dissasebled all of them down to just parts so I can clean and inspect all of it. James may have some internal cleaning needed for his gears but they all work and sound great. James and Gordon need gear replacements on the axel.
Here is a look at them all disassembled.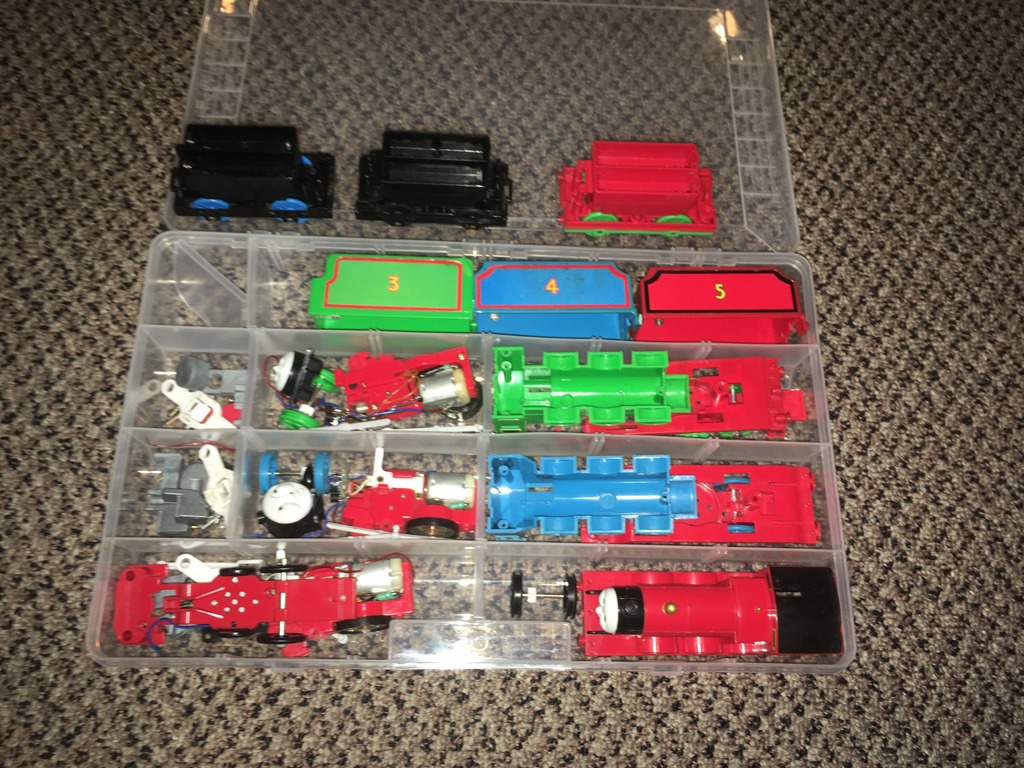 More to come soon..