Tomy's Original Ferry Boat Set?
I think this vintage Ferry Boat set is better than the modern ones especially the Trackmaster II one. Anybody have more info on this as I am having a hard time locating anything like the year of release. The older Tomy Logo and metal cog driven motor would seem to indicate a release anywhere from 1967 to 1981.  I also found it curious that the On/Off swotch is on the bottom.  I would love to see a video of it in action. I like those space needles too.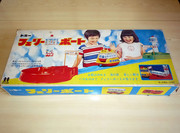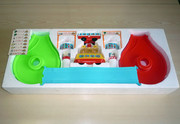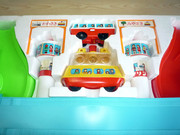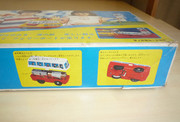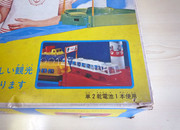 Although not the same exact set, I did manage to find a video. So there are at least 2 versions. I love how the tracks has simulated 'waves'. Curious that the Theme for this set is the USA. According to Corona (maker of video) the rotating tower on one end was not part of the other set.