mega thanks once again to AOF! he recently sold me talking victors big splash, an engine that has eluded me for years. he also sold me the shell tanker and included the two containers, a lovely surprise. thanks, shaun!!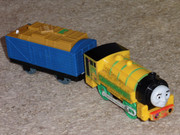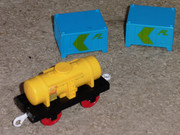 i got this for $12 from a charity shop yesterday. mostly complete, missing the driver and tree. engine is untested, but everything looks in such good shape i dont see why it wont work.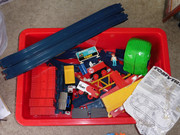 i also bought a 70s meccano/hornby clockwork percy this morning, one of the first HO releases for the thomas and friends range. should be here next week, along with a couple of other buys, one which is destined to end up with nigels.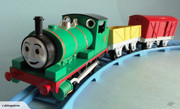 these are starlink game pieces, one is an exclusive called startail. it was that piece that nigel wanted. and he will be able to tell you more about the game... i know nothing!