I decided to give sodiering a try, my first project is to reconnect a wire on my 2004 Plarail Talking James because the wire has been disconnected. Does anybody have tips on how this can be done?
I'll start on this project as soon as I get my new Sodiering Iron Kit to start of repairs. I won't be doing all my repairs but it will be useful for motor swaps on engines with soldiered on motors.
I have Ripley replace the corroded Battery Terminal in the Express Coach
Here's photos: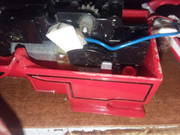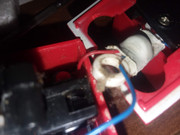 This can also be done on these Plarail engines:
1995-2015 Gordon Models
1994-2014 James Models
1993-2018 Henry Models
1996-2018 Edward Models
Flat Type and other drive units have different procedures
Making Customs, Filming Videos and looking for the purest engines. That's how I roll here on Blue Plastic Tracks.