Ok, so I am a little embarrassed to have to ask this but I cant figure this out so I thought I would come to the experts (I even took a soldering class!).
I have been adding lights to some trains.  (Thanks Super for the black silicone 'hack') I have found that there are just some pieces of metal inside the trains that I cant get my solder to stick to.  I am not sure if it is my type of solder? is it that its just a type of metal that solder wont stick to? is there a coating on the metal that doesnt allow the solder to adhere to the metal.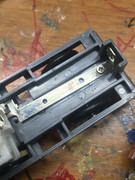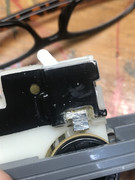 You can see where I scratched away at the metal in an attempt to test the coating theory.
Cheers y'all!
KM