a few months ago, blair organised for a group of us to visit waitara railway preservation society. finally, the weekend arrived, and half the group headed out on saturday with the other half coming up on sunday. i was part of the first group, so i could maximise my time with a smaller group and get more rides in as a result.
hamish borrowed a truck from kiwirail, the national railway company, and a trailer from a friend. on both, he was able to fit 5 jiggers. by the time blair, his nephew keegan and i got to waitara, the jiggers were on the rails and ready to be inspected before running on the private line. what followed was almost a full day of running up and down the line, having a grand time.
the waitara group has around 7km of private track to use. it is intersected by numerous road crossings which means caution at all times. to the north, the line ends at a farm gate, and to the south it terminates in the town of waitara, right across the road from a grocery store. this proved very handy when we decided to make a dinner run, and then a dessert run! the northern side also has a short bridge that crosses a wide stream, a spectacular view. the southern side passes through a short tunnel with a road passing over the top.
in the town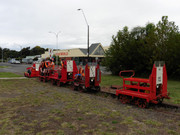 my bed in the station building. everyone slept seperate, except blair and keegan, to minimise snoring annoyance. even still, no one got much sleep.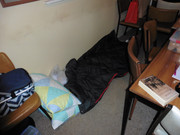 looking north towards mount egmont. she didnt stay clear for long!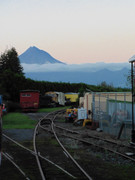 at the supermarket.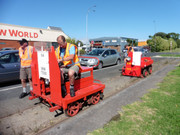 hamish's dog "chi", in the dogbox on a rubber-tire jigger. the jiggers needed to be turned to head back up to the station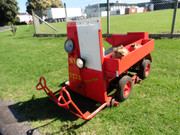 loading up to go home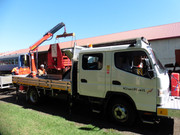 the river to the north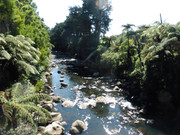 some of waitaras stock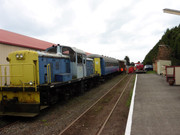 ready to go!!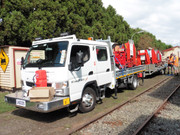 strapping down the last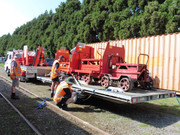 after we left waitara, we went to the new plymouth model railway club for a visit. their building is an old cow shed in the middle of a paddock, and as a result, the layout is huge! i believe it is DCC and the controllers can be plugged into various places. there are phones attached to the layout at regular intervals, and they run it like a proper railway, sending goods to each other. one complete cycle takes around 4 hours to complete.
i cant give much information on the layout as a whole, sadly. maybe google the club and see if they have any info.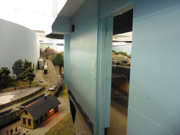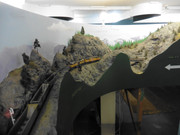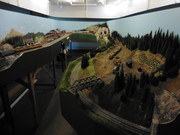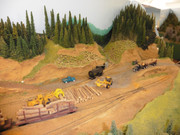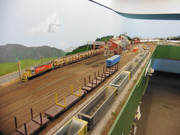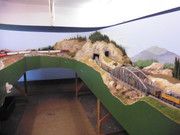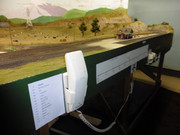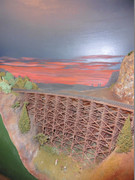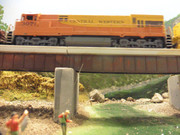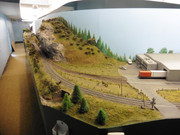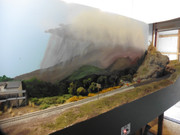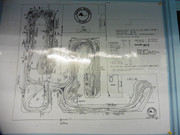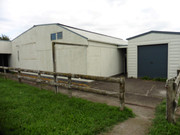 we left there and did a straight run home, driving through several incredibly heavy rain showers, during which we saw a tractor and trailer made out of haybales. we went back to the steamrail sheds and met up with the boys in the kiwirail truck and assisted with the unloading of the jiggers.
the haybale tractor, just outside a town called hawera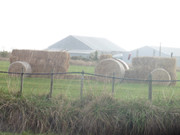 the steamrail sheds, unloading begins.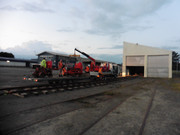 just looking down the yard.