On a recent business trip to Shanghai I decided to spend some of the precious personal time I had on a mission to hunt down some Tomy.
I found Toys R Us officially carry Takara Tomy, including Plarail.
Here's some clandestine pics to give you an idea what they have...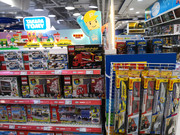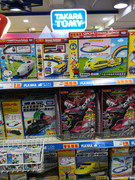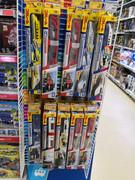 I also hit the jackpot and discovered a small private toy store in a tiny underground market called 'Neon Kids', tucked waaaaay down the back. If you ever want to know how to find it PM me and I will draw you a map!  You will notice in the Toys R Us the engine prices are in the 139 - 169 range. At this store I took an engine marked 129 up to the counter and the lady punched out 107 on her calculator (so I went back and grabbed a couple more - LOL).
Couldn't really take photos inside but here's a couple through the window.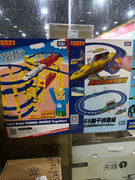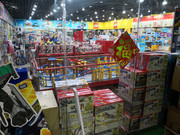 Happy hunting!