Ok, well I was thinking of designing some 'BPT' for the Thomas mini's, but then came across a range of track pieces already designed by someone and uploaded to Thingiverse.  These are based on the Brio type wooden tracks rather than the Tomy ones, but they have been re-sized to suit the Thomas mini's and there is a good range of parts available.  With this in mind I'm currently test printing some of them to see if they print as well as the graphic illustrations look.
So here's the parts range;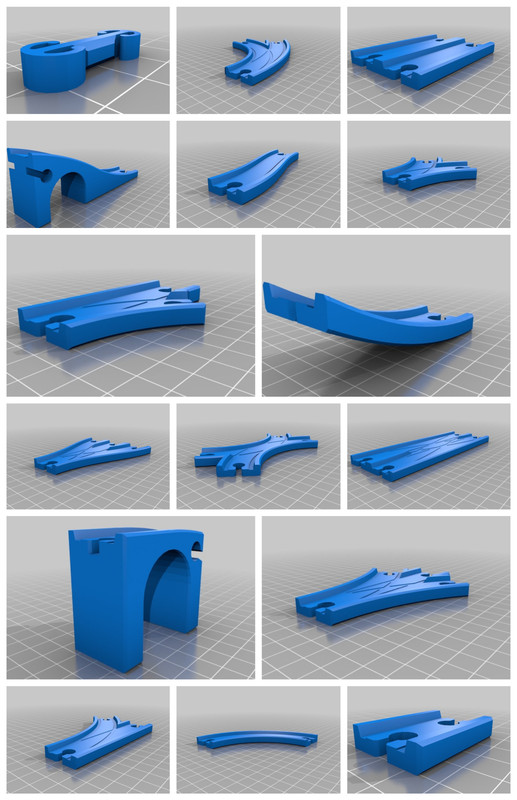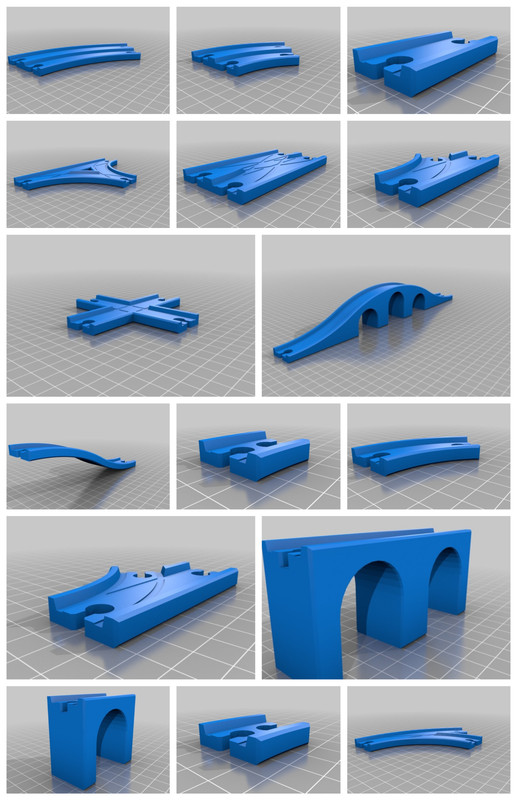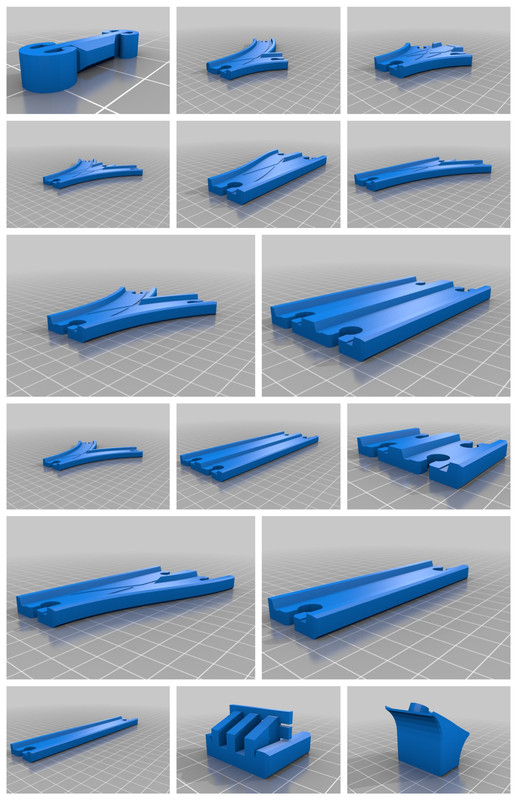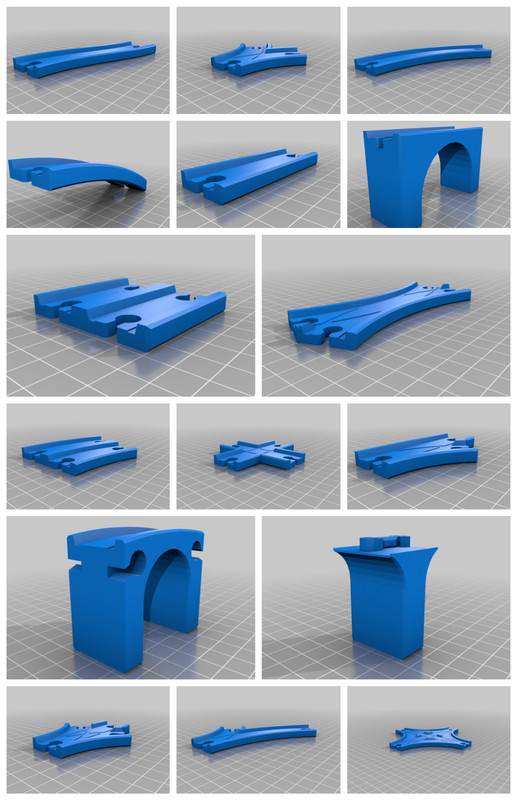 So far I've printed a few items, these things take time, but they are looking good, I'll add more pics as I print more parts and eventually when I have enough I'll see if I can put together a small layout :)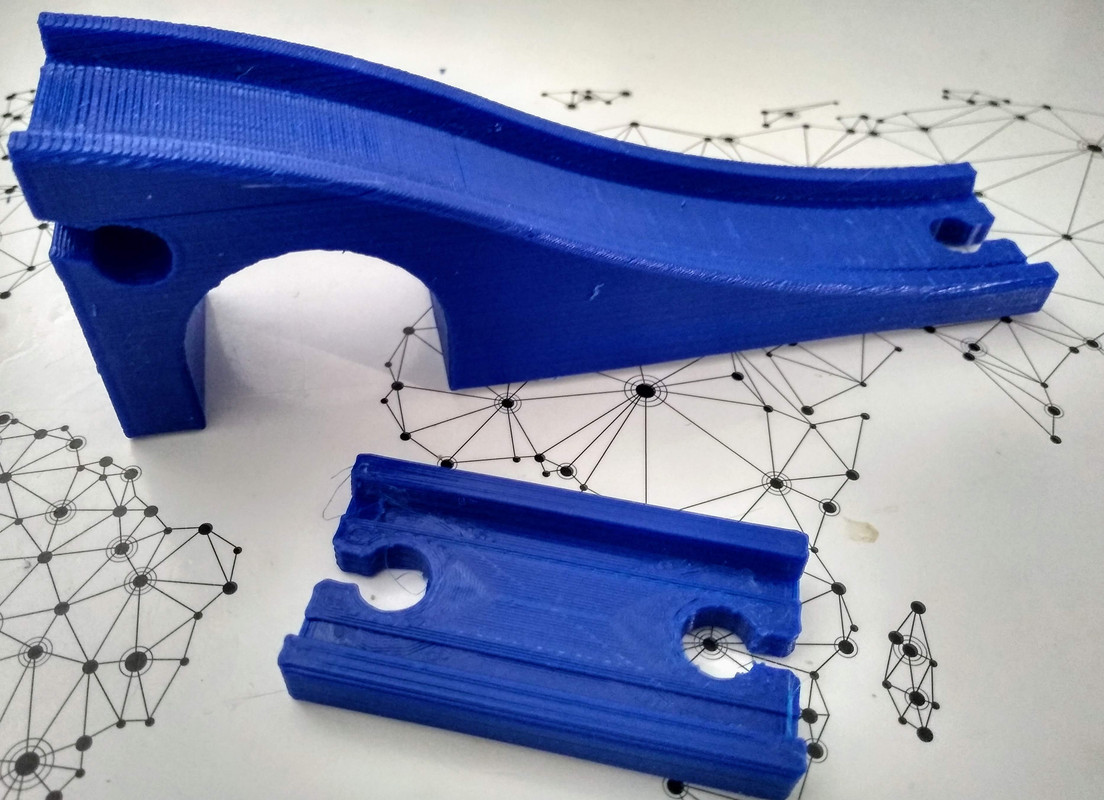 Happily collecting things all my life...
:D