We found the answer of the G-nn and MS-nn series, their relationship and mainly G-nn's confirmation of all Plarail sets.
1. We know that the oldest G series is G-20 (1971), it is a black box much to our surprise. G-nn is initially thought to be corresponding to Early Hikari-Go Mark Era, but there are no parts of a black box in Early Hikari-Go Mark Era (as they are all in light grey or sky blue ribbons). The black box set is still unknown, but we know that it is produced during the Merry-Go-Round Era, which is 1 era before the Early Hikari-Go Mark Era.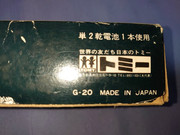 2. We also know that the earliest MS series is MS-28 which is the Blue Train Set (1979), some sets of the Mid Hikari-Go Mark Era (yellow box sets (also known as 5th Gen EC Box)) are manufactured in 1977 (like the Basic Set No. 3). This tells us the the alphabets in the number series change according to box design, not by production era. (Summarised version of the conversation)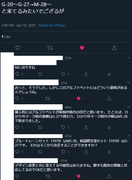 3. Due to the phantom gem official 1979 catalogue that remained unconfirmed for nearly 41 years, and was won by our team leader in an auction, it tells us EVERY single set release dates of all the sets in the early Hikari-Go Mark Era. It is a highly valuable asset in research and so I will post the relevant sections of the catalogue here. As from here, you will now not need to refer to BigLobe Plarail Museum for initial manufacture dates. Don't just look at the pictures of the sets, take the time to read the names of the sets that are in the「」brackets, because the images of the sets in the brackets are not included.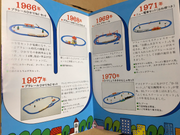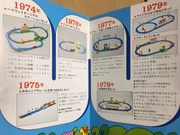 Our research came such a long way. So now the G-nn series of number chronology is solved.
In order to get a G-nn number for a set, for example you want to get D-51 Ferry Boat Set (1976), the Last G-nn series number is G-27 (1978), so 1978 - 1976 = 2 and G-27 - 2 = G-25. The number is G-25.