As mentioned in the other threads, this C-62 is released in 1978 for less than a year. The interior will be published on the internet for the first time.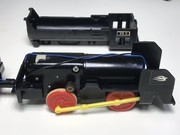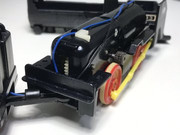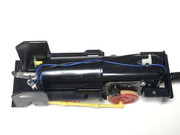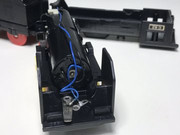 0. The wires reach all the way from the double AA battery tender car to the motor with long blue and black wire.
1. The tubular shaped motor is in the front, just behind the switch.
2. The whistling box and gear box is at the back.
3. The whistle outlet is below the motor.
4. The whistle system uses an automatic lever to open and close the whistle hole.
5. The motor is not replaceable and repairable (can't be taken out of the chassis)
6. There are only 13 surviving units found in the world for now.