Remember when Chrisjo
fitted
a 00 grain hopper with Plarail wheels, couplings and axles? Last night, I happened to find a project that was similar in concept but even more fascinating.
Japanese Twitter user ithigofutae (一期二会) adapted this Revell H0 Union Pacific #4023 for use on Plarail, and I knew I wanted to show it here after seeing the result.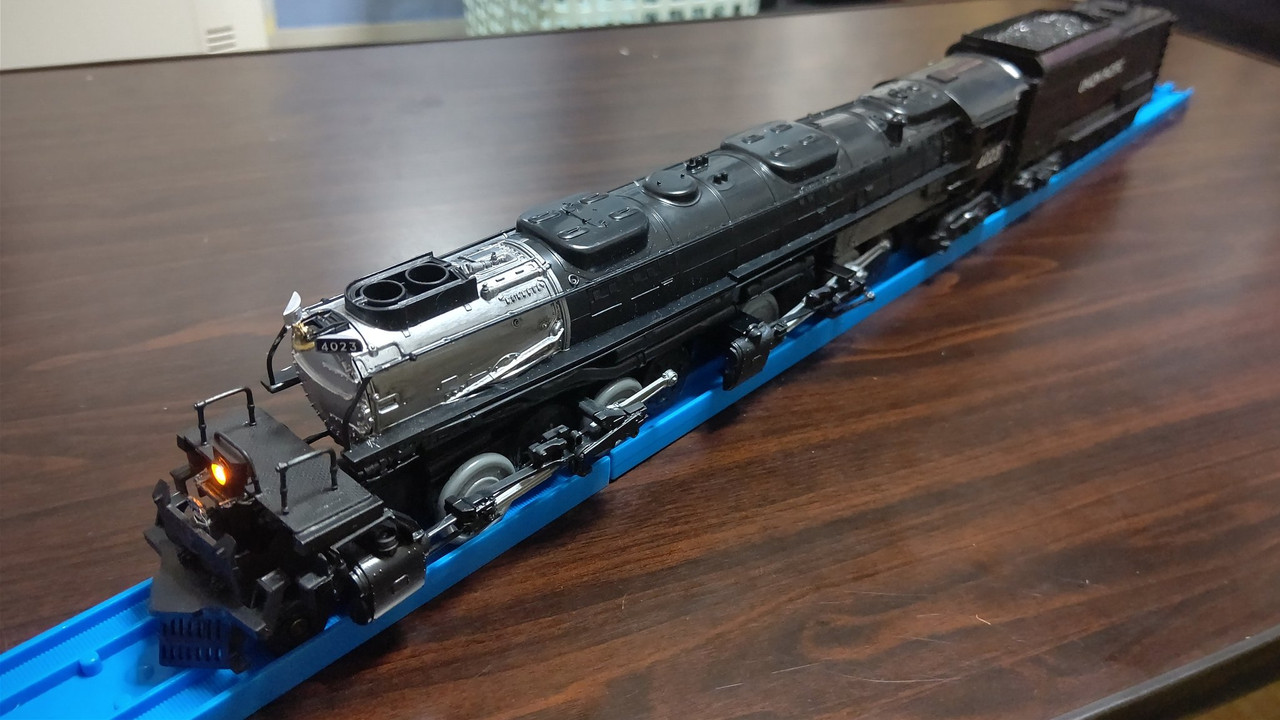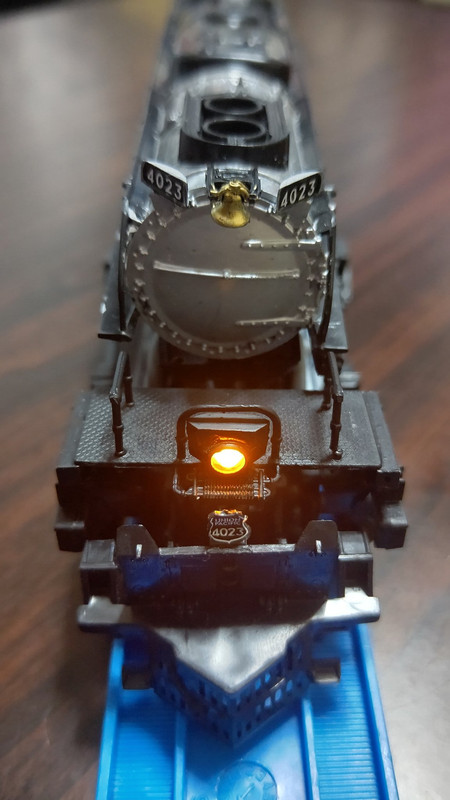 Better than fixing the loco and tender shells to complete TOMY/TrackMaster chassis or even repainting the Hyper Guardian Transliner, though I still think cutting two engines and joining them is the best way to build a Mallet (like I've seen on custom versions of
Sam
). It could've also done with significant detail reduction and correct (spoked, black) wheels on the loco itself, as well as TOMY coupling rods or the longer ones from TM2.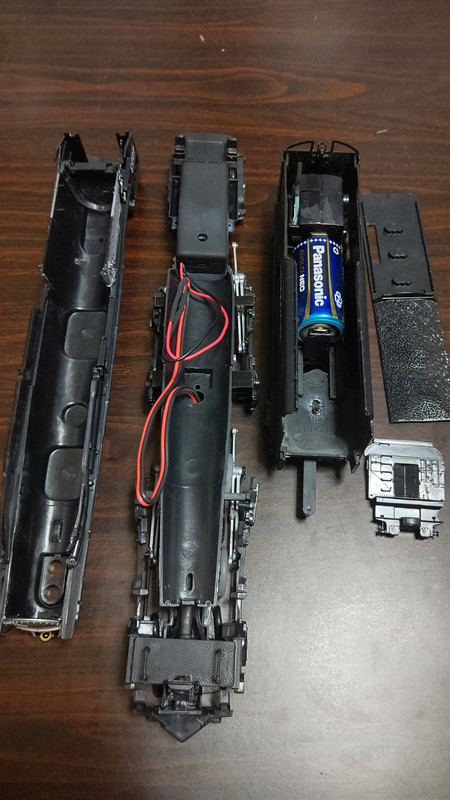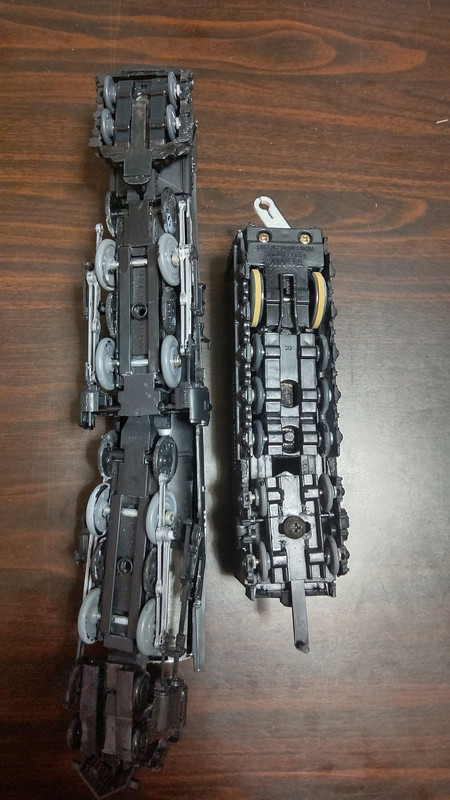 Contrary to my initial assumption, the model didn't even have a working headlight out of the box. The bulb was added by the modder and wired to a battery in the boiler. The TOMY drive unit installed in the tender is the "Thomas type", albeit with the on/off switch extended. It may be a downgrade because it's the opposite of conversions people have done since Leokimvideo started, but I liked the execution. I've looked up the hashtag #改造プラレール ("Modifed Plarail") and found lots more mods and customs by Japanese users like this.
I've just found the
video
showing how it runs. While the relatively small drive unit and C battery do help move it just fine, the loco seems a bit wobbly and awkward in some areas (as expected in a conversion to a "toy" system). For instance, the top spins around like TOMY Mighty Mac when it hits the track risers and doesn't always get back into position after clearing a curve or set of points. The coupling rods also sometimes manage to move for a few seconds when going straight.