Aha, the missing vehicle from the Highway set not in the Vehicle set, the Ambulance.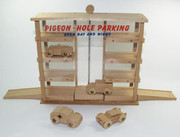 But, 
http://www.oldwoodtoys.com/jack_built.htm
 claims it is from 1961! Maybe the ambulance is reused?
I also remembered this line from the link above that struck me when reading it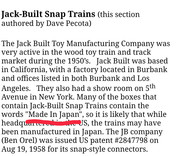 Any chance at all Tomiyama was producing these vehicles, and the Jack Built actually imported them to the US?