A CLEAR PLARAIL THOMAS IS FINALLY BEING RELEASED.
I was just browsing instagram and twitter today and came across this post.
https://twitter.com/ThomasHiro_1223/stat...5882563584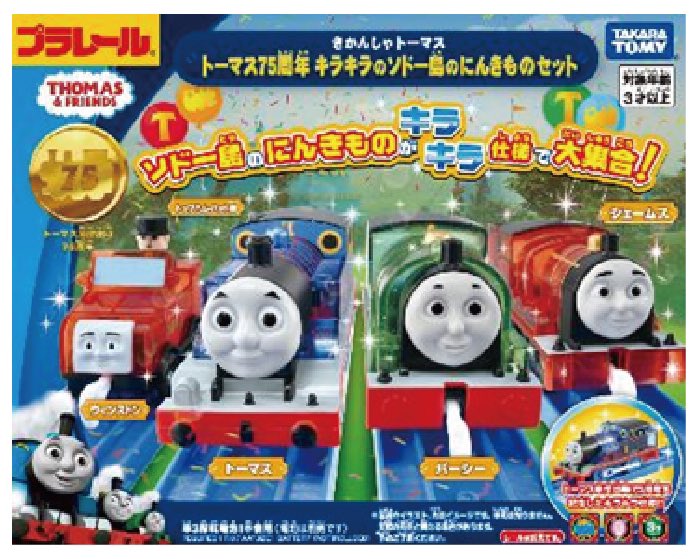 For the 75th Anniversary of Thomas and Friends, Plarail will be releasing a clear thomas, along with a clear winston and chirin tekoro Percy and James.
I have been waiting for this for a long time, and I know a lot of other members have too. Sorry the image is VERY blurry but I only found it on twitter just now and was just so excited I had to share.
Here is also a press release from Tomy about what they're going to do for the 75th anniversary of Thomas which confirms the release of this AMAZING set along with others.
https://www.atpress.ne.jp/news/222343
Here is also an Image of the other Plarail Items they are releasing: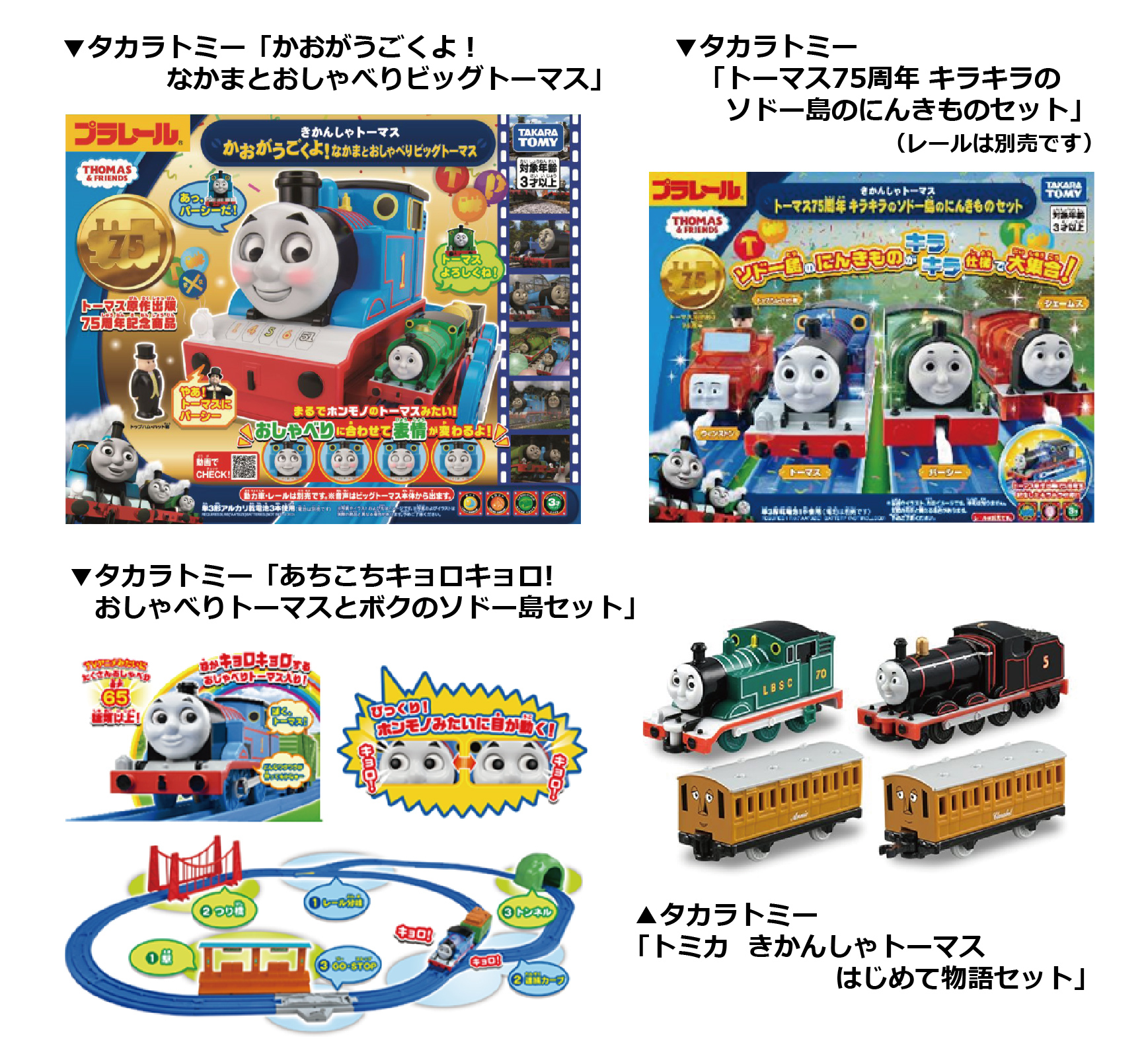 I will definitely be making a couple purchases of these when it comes out, and I hope you all are just as excited as I am for this.