I know there was a thread made about this about a year ago, but I'm not entirely sure if it's right to reply to such an old thread, and as such I'll be making a new one. My June 2002 Tomica World Henry is rather interesting. As I was opening him up to give him a clean, the first thing that jumped out at me was...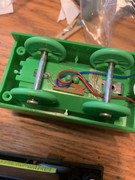 A small TNA styled fuse inside the tender! Already that was an oddity and I was excited, but then when I took apart the engine...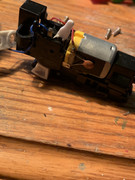 A small capacitor. I had heard of the fuse before, but never a capacitor. From what I've gathered this was a very short lived revision, before all the trains were retooled slightly in 2003. If anyone knows better than me, I would love to hear it.