decided to just cave in and make a proper purchases thread.
I got the Motorized Paxton in the mail yesterday (Friday, June 11th) and immediately modified him to my needs (run on old track and fixed the stripe going on the oval on the fuel tank??). If I'm feeling okay enough tomorrow I'll be making the Mold Putty face mold so I can apply a clone and overhaul my old custom TOMY Paxton that I made the day the Motorized one was revealed back in November.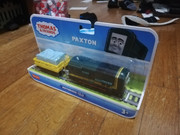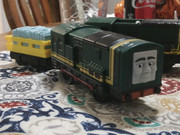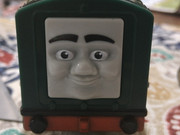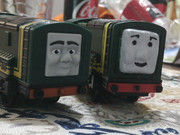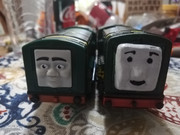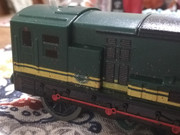 While I do like this because they actually made him, and gave him something decent to go with, I wasn't too happy with the one thing I was looking forward to having a look at, which was the face due to Fisher-Price's quality control with TrackMaster/Motorized. I got a slightly misaligned print face and I'm not too happy about that.
Also not a big fan of the rocks and I personally wish they were a 3 pack feature and not a 2 pack since a 3-Pack Paxton, would absolutely make sense to issue like he had been almost a decade before, and would most likely sell well like the Thomas, Annie, and Clarabel 3-Packs and the Episode 3-Packs (Thomas & Terence: Terence Breaks the Ice, Percy and the Tanker: Percy Takes the Plunge (Chucklesome Trucks Flashback), Henry and Winston: Henry Spots Trouble.)
update:
uhh throw a helpful harvey and a yong bao the hero on may 21st and another helpful harvey for june 10th since I can't be bothered to find photos/didn't take any of getting them from the same exact target.