09-16-2021, 05:17 PM
Finally had my Ebay haul that I brought a few weeks ago arrive! due to lockdown in Sydney the package got delayed but its finally here and it was well worth the wait and it turns out there was a few ertl goodies in there too.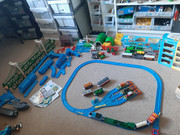 I finally got the suspension bridge which Is a item I Always wanted as a kid but never got due to not being able to afford it and getting another Thomas and freight cars set is fantastic as I recently brought one in the box unopened and wanted to keep it that way very nostalgic set for me got it for Christmas when I was around 6 years old real gem of a set Ive always adored the angry Thomas and variety of rolling stock.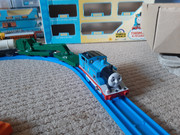 but the main reason I brought this haul was due to having Percy,Henry & Toby in the box and the condition is way better then I expected they look brand new!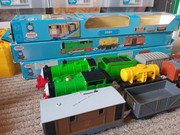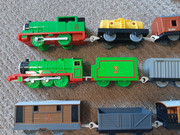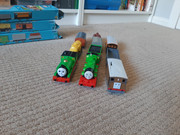 For what I payed I am very happy to get them in the boxes especially in this condition as On Australian Ebay they tend to go for around $80-$100 each in the box and I payed $80 for the whole haul The Only bummer is that the name Hamish Is written on the top of the boxes but its not a huge deal breaker for me.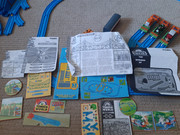 Interesting to see that the owner like me and alot of other people cut out sections of the box to show the sets reminds me of a bygone era for sure.
and Finally here is my updated Tomy Thomas shelf makes me wanna collect all the engines in the boxes haha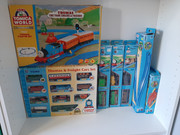 Anyway that's all from me from this post thank you once again for looking really appreciate it its fun to talk about this neat hobby that No one else I know understands haha