I saw this come up on fleabay the other night, it's not an official Thomas train and is actually a slight custom job apparently.  It's based on one of the quite common Hornby 'Pug' 0-4-0 saddle tank loco's - one of my particular favourites as they are mostly diecast and nice and heavy for a little loco, good runners and cheap'ish as well.  They come in a massive number of different liveries, some more realistic than others, although they aren't a specific historically accurate model of any real 0-4-0 and instead more an entry level model for beginners they don't look totally out of place on a normal non-Thomas layout.  I've been slowly over the years collecting different liveried versions just for the hell of it as they can often be picked up pretty cheaply for 00 models.
Anyway I digress a bit, this particular one is originally a mythical private owner type livery, painted in a nice bright red colour, numbered '7' and carrying a nameplate of 'Desmond'.  A previous owner has then added a Thomas type face to the front of the boiler over the boiler door, not a 100% perfect fit, but perfectly adequate.  I'm not sure if there is a 'Desmond' in the Thomas world, but regardless its a nice little addition to both my 'Pug' fleet and my 00 gauge Thomas rolling stock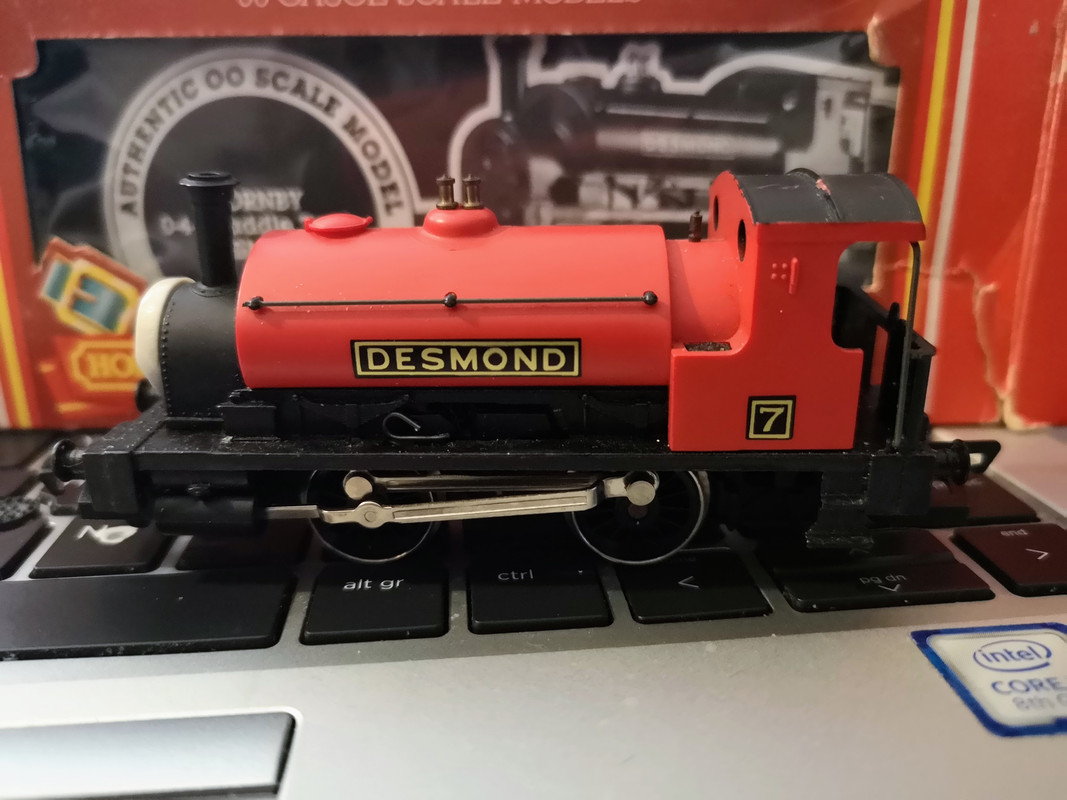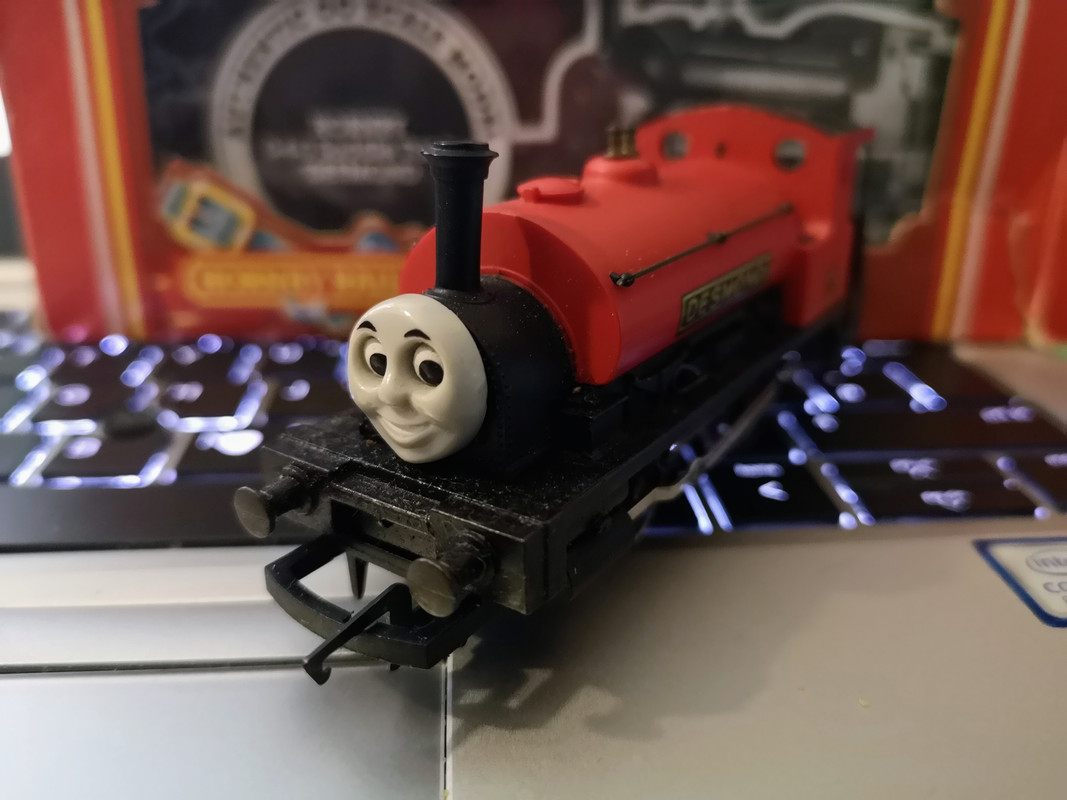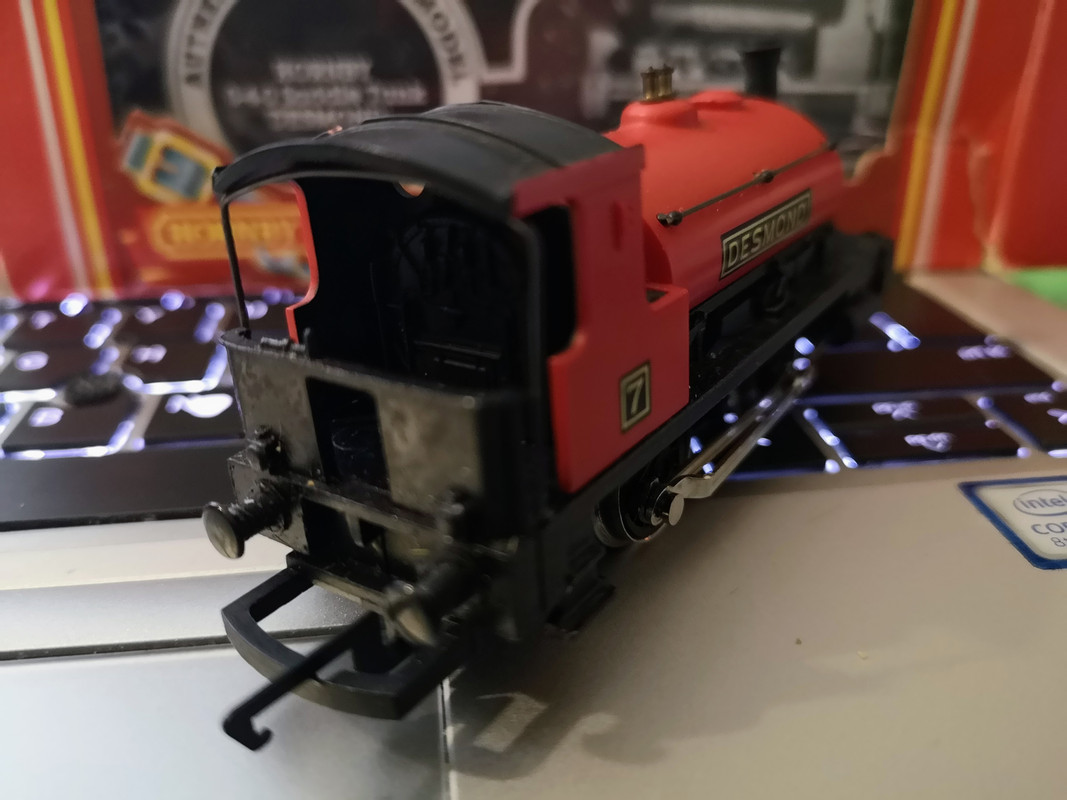 Happily collecting things all my life...