Well, after resisting for so long, I recently bought two lots of Hot Wheels Trains off ebay!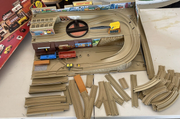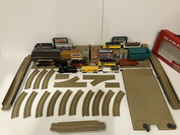 The top one was more recent.  These are similar to the sets I had when I was 3, except I had this set as it came...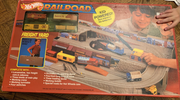 And I also had a similar set to this one, except it came with a Chessie engine and a tank car...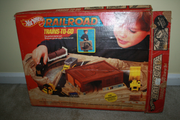 My old sets are mostly still around, however worse for wear, but the years have taken their toll on them, both engines are missing their front wheels!  I'll show you them set up soon...!