Some of you may remember me posting about the Hornby 'Beatles' themed box cars I got the other year?  Well they've just released some more, this time we have cars to represent the albums 'Revolver', 'Rubber Soul' and 'Beatles for Sale'.
I'm also going to post the pics of last years ones as well so we have them altogether...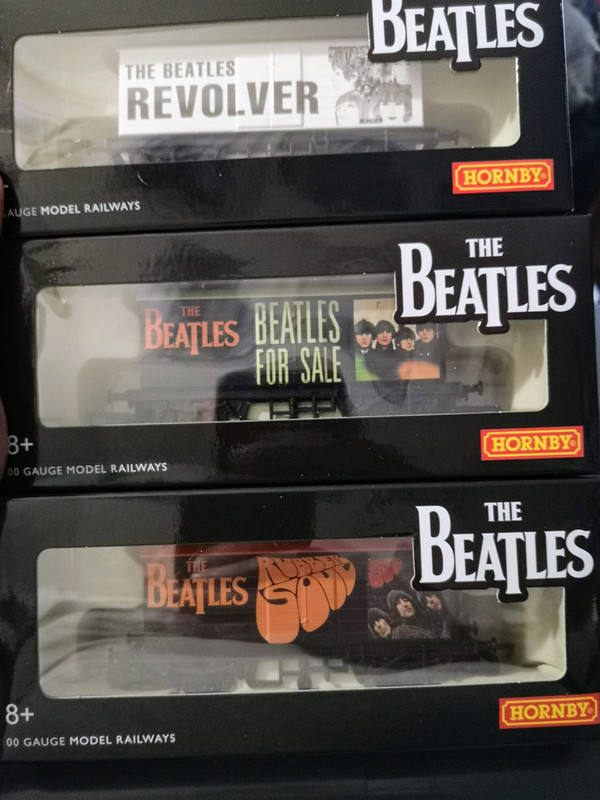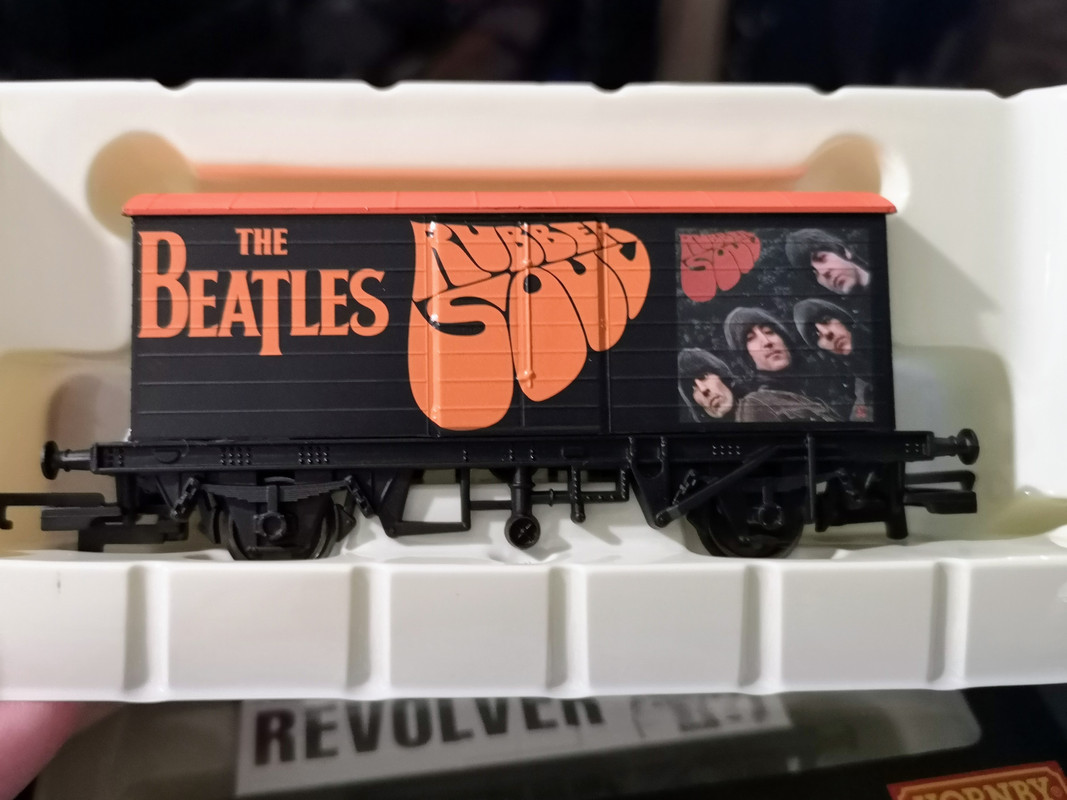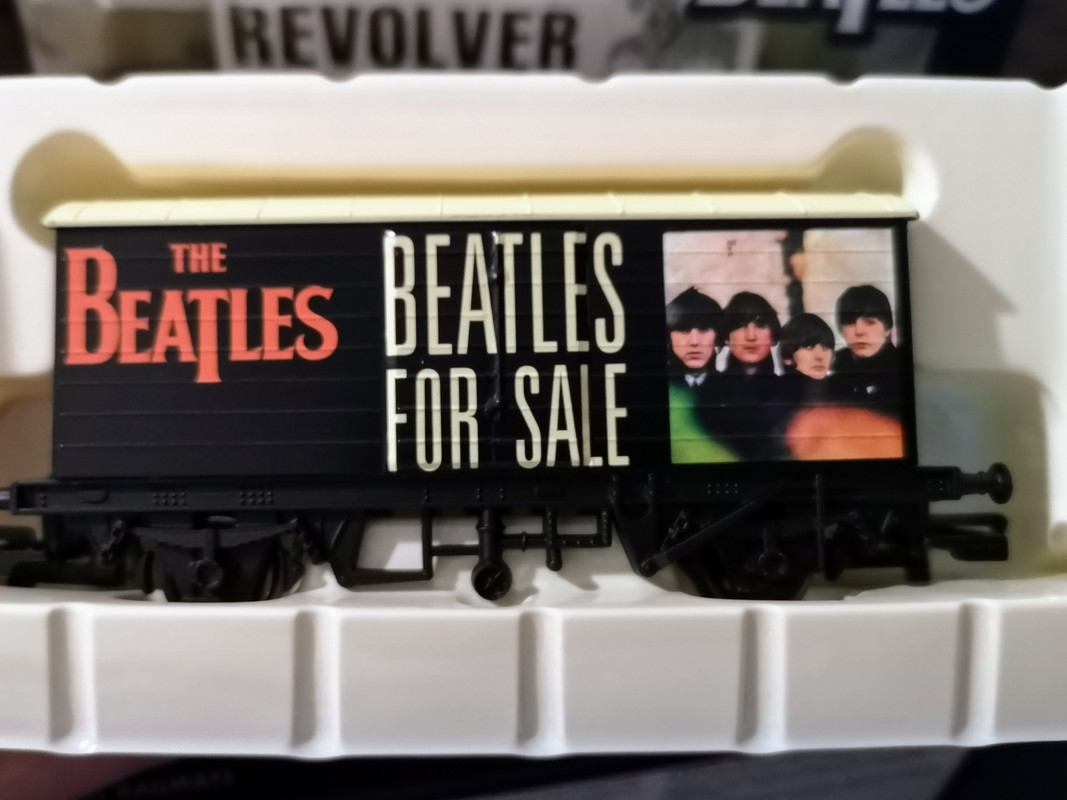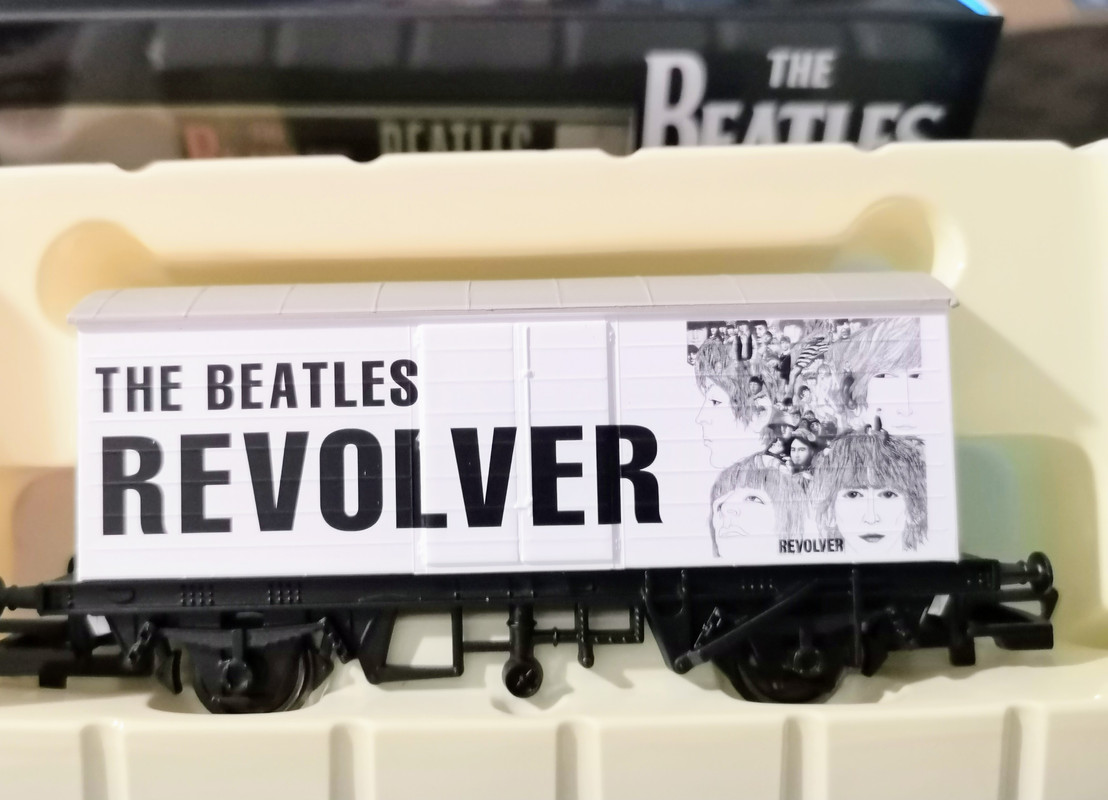 Here's last years models;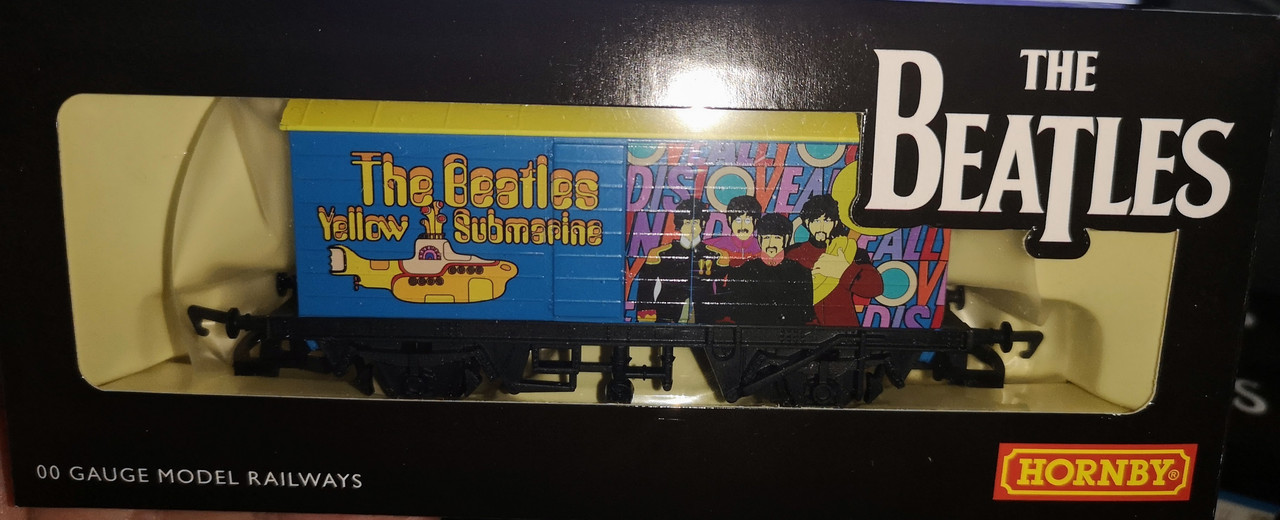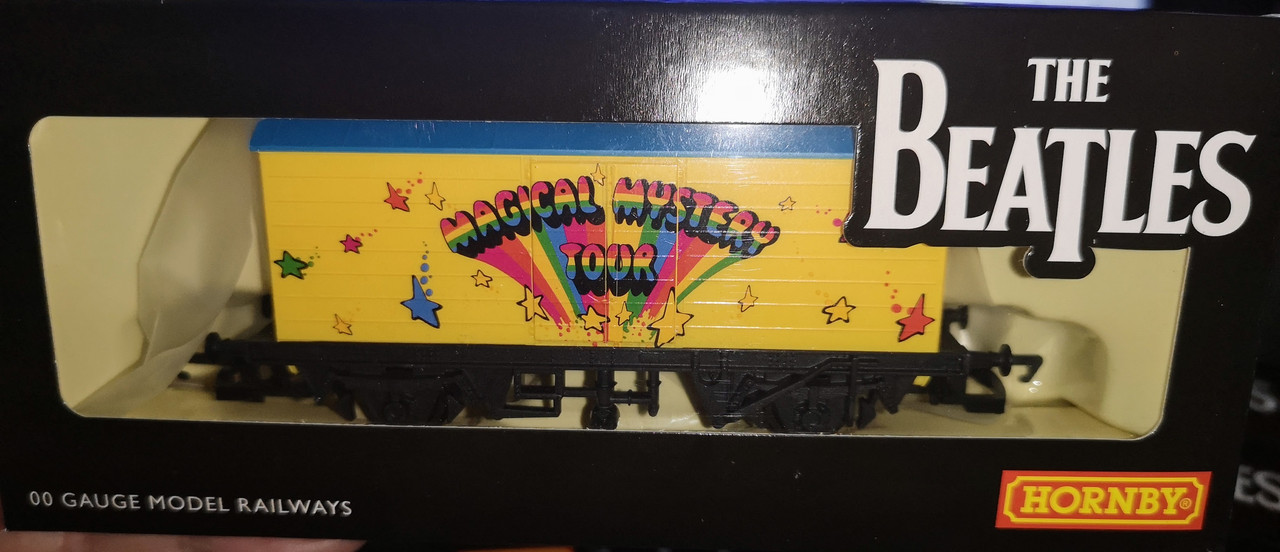 Happily collecting things all my life...
:D